Some Kind Words From Our members
" rekindle my love and passion for Kung Fu"
I have been doing Kung Fu, in various forms since the age of 16-17. I properly got into it with traditional Wing Chun and Wushu/Shaolin Kung fu. But 3 or 4 years after, I had quite a serious set of injuries from road accidents on my bike. After nearly a year away from Kung Fu, my life took a different direction.
Fast forward until 2020, once the Covid-19 outbreak had begun, at the same time my children had become a little less dependent (going to school etc.) I found time to rekindle my love and passion for Kung Fu. I tried various clubs within Wing Chun, Shaolin and other Kung Fu styles and found them to not be good enough in comparing to my previous training methods. But then I found UK Shaolin based in Southampton. I have been with the UK Shaolin Temple since this whole recent lockdown was in its infancy, starting with an online only membership and studying/training via the videos.
I found these to be wonderfully compelling and almost certainly gave me the bug back. The attention to detail on movements, even down to my foot being a degree out was exceptional. I changed my membership after 3 months to a full membership, something I will never regret either!
Shifu and his team are amazing at what they do and how they do it. The training is detailed, accurate and traditional. The way they conduct themselves is unparalleled, even more so battling against the restrictions of lockdown!
With my previous training I was up to around a level 5, after doing this with UK Shaolin for even a month, I knew it was so much better I had to start from level 0!. It's been the most humbling experience, I feel fantastic and proud.
I am constantly learning, improving and feel stronger for it.
I encourage anyone interested in doing Kung Fu to sign up, you will not regret it one bit!
Ben Harragan
A very proud member of the UK Shaolin Temple Kung Fu.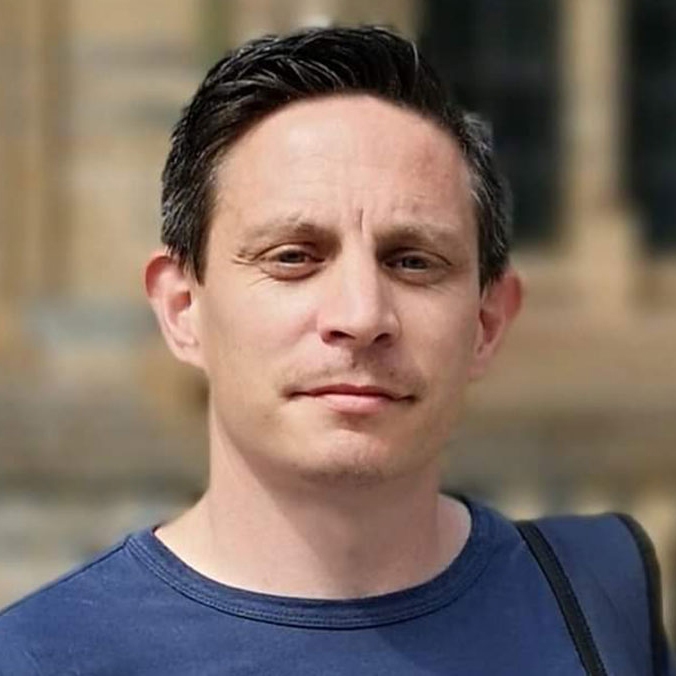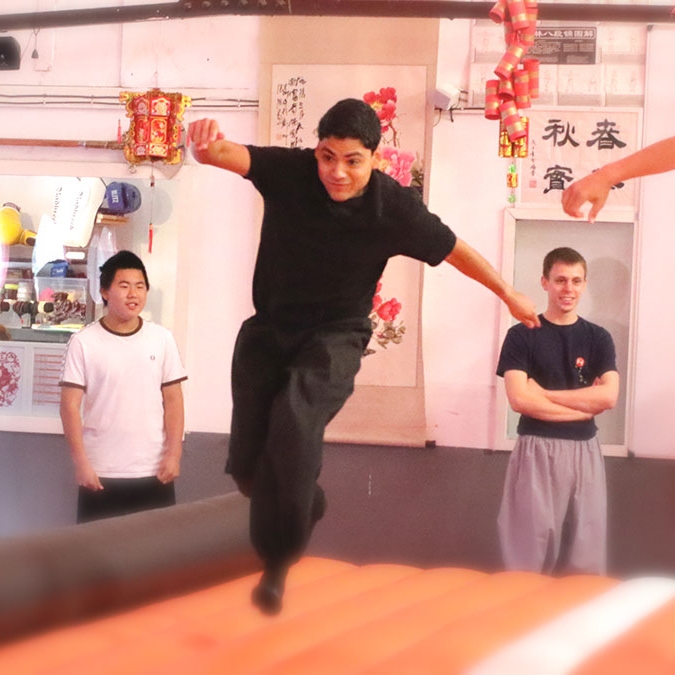 I joined the UK Shaolin for a month while I was on holiday from the United States. I was a discouraged, disheartened, and dispirited person when I arrived at UK Shaolin. I originally joined to have an additional caloric burning extension to assist in my pursuit of a leaner physique. I never joined with the intention of improving my martial prowess. Acquiring a lean physique became secondary after I drastically began improving every single one of my physical and mental capabilities through observation, consistency, and heart. I mentally and physically progressed here in one month more than I typically would've in one year. And I've joined various martial arts school in the United States. The UK Shaolin assisted me in transcending my own mind. Shifu and the rest of the temples dedicated instructors proved me wrong to myself! That takes a very dedicated and powerful team. Another thing I noticed about the school is that they take their martial arts seriously, operating seven days a week (a rarity with martial arts schools). It is a courteous and great environment. Thank You UK Shaolin.
"UKST is a very important part of our lives"
Our journey with the UK Shaolin Temple has become a very important part of our lives. We have been learning Tai Chi and Qi Gong and practising meditation. We are in our sixties and thought that might be a problem, but the UK Shaolin team have been amazing. We are so much fitter and happier. When classes had to stop in March 2020, we missed everyone so much. It was such a relief when the online content started; we had felt cut off. It was even better when we were able to resume outdoor classes on Southampton Common in the summer. Once indoor classes started again, it felt like life was returning to normal. We are looking forward to when UK Shaolin can have a permanent base again. It made such a difference having somewhere to drop into informally and brought the whole community together when we had shared events.
"Continually Inspired and Motivated"
How has your mental and physical health been affected since March 2020, when all leisure facilities were closed and you were unable to access UK Shaolin classes?
Diagnosed with Asthma at an early age and taking medication to ease symptoms since childhood, I never realised how important regular exercise is to maintaining good health. My treatment had always masked my underlying condition, when perhaps a non-medical solution may have been more beneficial. Before joining, I was never motivated to exercise but, by participating in UK Shaolin activities, I am finding myself continually inspired and motivated. Fitness is now an essential part of my routine, UK Shaolin has instilled exercise into my daily life. During lockdown, I was able to continue exercising on my own because of the foundation built up over the last 10 years. I would now consider myself a long-standing member and my behaviour and habits have been permanently changed due to the ongoing training programme. Because of UK Shaolin, my motivation to train and live healthily has not gone away just because the facilities have closed.
Did you make use of UK Shaolin Online Offers and how did it benefit your physical and mental health?
Joining in the online classes was easy and sustained the feeling of being part of a community even though the classes were taught remotely. I was surprised how well the interactive lessons worked. The instructors were patient and their teaching methods translated well to the online format without losing quality or attention to individual needs. The social link to my fellow students (some of whom I would otherwise not see regularly), was also important to me for maintaining relationships, balancing my busy work schedule as a key worker, with much-needed social interaction.
Did you attend UK Shaolin Outdoor Activities and how did these benefit your physical and mental health?
With such a physical sport, not everything can be done inside in front of a webcam. The outdoor training provided cardio activity designed to increase stamina and resilience with the added benefit of being instructor-led, out in the fresh air and sunlight. For me personally during lockdown, enabling me to participate in such intense outdoor exercise, contrasted my work, providing an outlet for both stress and anxiety.
How did the return of in-person indoor classes benefit your physical and mental health?
The routine and conditioning throughout my 10 years with UK Shaolin meant that I did not need to decide when I would return, it was instinctive. The encouragement, support and regular newsletters containing timetable updates meant that I was able to re-join from day one. The indoor classes re-combined the cardio, technique and strength training elements of the sport, renewing my enthusiasm and love for the art, community culture created by UK Shaolin.
What can UK Shaolin do to benefit your physical and mental health in future?
In future I would like to see a dedicated purpose-built training facility, which is also a social hub, allowing for like-minded people to train, interact and socialise in a safe and non-judgemental environment. I firmly believe that by surrounding yourself with extraordinary people, who support your interests and inspire you to reach your goals without preconception, is critical to mental well-being and a fulfilling life.