Kung Fu, Kickboxing, SynergyFit, Stretch, Meditation, Tai Chi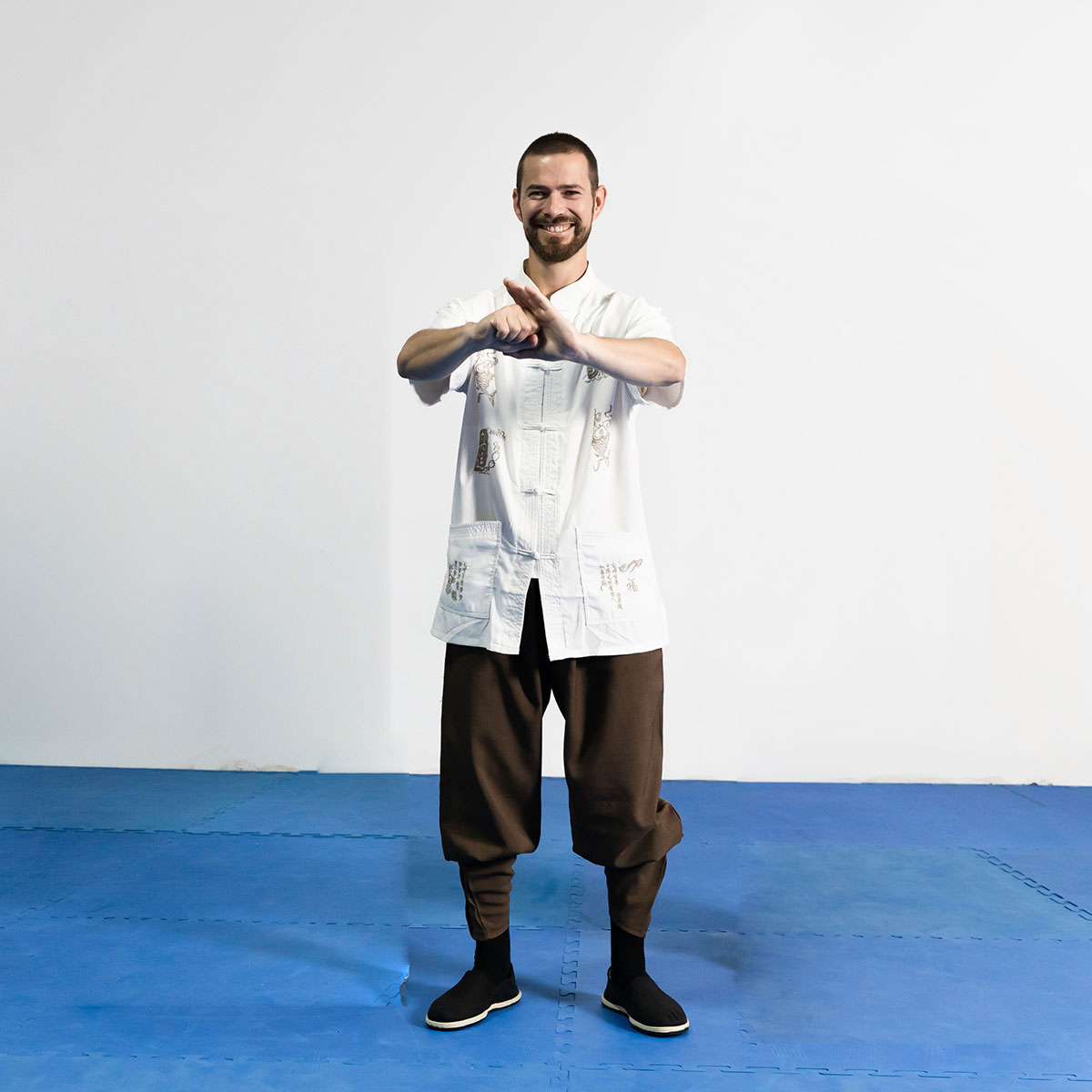 Chris began his martial arts journey at the age of six, practicing Tae Kwon Do, achieving the level of 2nd degree black belt and gaining a great deal of success at national tournaments. At the age of 18 he made the transition to Shaolin Kung Fu, initially under the guidance of Master Shi Yan Xin, as well as Josh Viney, an early student of Master Yan Xin and experienced practitioner of traditional Shaolin Kung Fu. He has also spent several months training in China with Master Shi Xing Lin, and is currently learning from Master Shi Yan Ming at UK Shaolin.
Chris specialises in traditional Shaolin hand forms, utilising a style that incorporates both external and internal aspects of Kung Fu. He has also trained with a variety of Shaolin weapons as well Chen and Yang style Tai Chi, having success competing at national tournaments with his traditional Shaolin forms and Chen-style Tai Chi, including double gold at the 2016 BCCMA British Championships.
As an instructor, Chris focuses on developing strong foundations, believing that physical capacities such as balance, flexibility and power form the hard bedrock of good technique, while an internal awareness and control are the soft skills that allow further understanding and development. As such, his classes involve both intense physical training as well as time to slow down, reflect and explore the range of movement that Shaolin Kung Fu incorporates.